Del Rio is a launch point for diverse outdoor activities, including boating, hiking, camping, fishing, hunting, and bird watching. Come out and play!
Check out hunting options at Lake Amistad or one of numerous leased properties near Del Rio.
Learn about fishing at Lake Amistad and find a licensed fishing guide.
Check out locations for birdwatching in Del Rio and at Lake Amistad.
Hunting at Lake Amistad
The Amistad National Recreation Area has five designated, public hunting areas with opportunities for archery and shotgun hunting. Species available for hunting include white-tailed deer, javelina, turkey, rabbit, exotic mouflon sheep, exotic aoudad sheep, exotic blackbuck antelope, exotic axis deer, feral hog, dove, quail, duck, and rabbit. The use of rifles or handguns is prohibited. Hunting at any of these areas requires an annual special use permit in addition to your Texas hunting license.
The permit costs $40 and can be purchased online, in person, or by mail. Visit the National Park Service website to get instructions for obtaining your permit, find specific regulations, and view maps of all five hunting areas. 
You can purchase a Texas hunting license in person at one of the following Del Rio locations:
Amistad Visitor Center, (830) 775-7491

Amistad Marine Hwy 90 W. (830) 775-0878

Exxon-11705, Hwy 90 W (830) 775-2372

WalMart-2410, Dodson Ave. (830) 774-6034

Russell True Value, 506 E. Gibbs (830) 775-3502
The Amistad visitors center offers a bookstore, park exhibits, lake use passes and America the Beautiful park passes. A directory of hunting guides and kayak rentals for Lake Amistad is included for your convenience.
The clear blue water of the Amistad Reservoir provides excellent fishing opportunities. Lake Amistad is host to numerous species of bass and is the #1 bass fishing lake in the world! Black Bass, stripers, channel and yellow catfish attract many anglers to Amistad. Favorite catches include Largemouth Bass, Smallmouth Bass, Striped Bass, White Bass, Sunfish, Yellow (Flathead) Catfish, and Channel Catfish. Over 50 major fishing tournaments are held at Lake Amistad each year.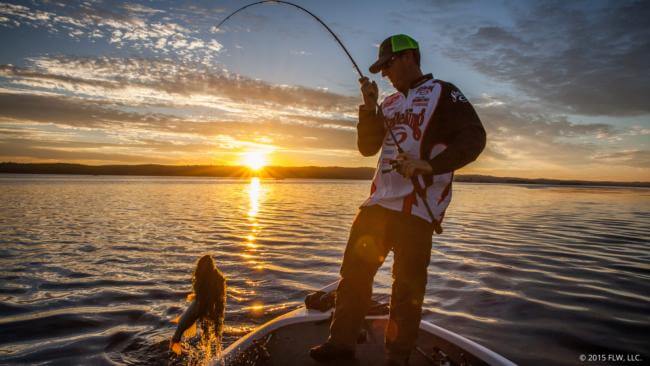 Fishing Regulations on Lake Amistad
Texas fishing license requirements apply when fishing on the U.S. side of Amistad Reservoir. Lake use passes can be purchased at the Amistad National Recreation Area Visitor Center, (830) 775-7491 just five miles northwest of Del Rio off of Highway 90 West. For information about lake passes, fishing tournaments, boating, and camping check out the Amistad National Recreation Area website.
The Border Bass Battle is coming up on November 11, 2023. Don't miss out on your chance for great memories and prizes! Register online now.
When in Mexican water, you must adhere to Mexican fishing regulations, which differ considerably from Texas State Regulations in terms of size and catch limits. The border with Mexico is indicated by numbered buoys running along the main channel of the Rio Grande. Get current Mexico fishing license information from Fonmar Sports Fishing or download the app! Information on Mexican permits can also be obtained locally from:
Amistad Marine at 7348 US Hwy 90 W. (across from Spur 454), 830-0878
Three River RV Park at 9670 US Hwy 90 W. (across from the Visitor Information Center), 830-778-2241.
You can fish from the banks anywhere outside the harbors and designated swim areas. Fishing is prohibited in these areas because hooks and fishing lines can result in injury or drowning. Courtesy fishing docks are currently located at Blackbrush off picnic site #9, the Rough Canyon camping area, and behind the campground area in the cove at Governors Landing.
Want to fish in walking distance of downtown Del Rio? San Felipe Creek also offers opportunities to fish.
For bird watching in Del Rio, head over to the Duck Pond, Laguna de Plata, San Felipe Creek, and near the Val Verde Winery in South Del Rio.
At Lake Amistad, check out Spur 454, Spur 406, Hunting Area #1, and Bosque along the Rio Grande.
You can also contact our local Bird Watching Expert, Karen Gleason. 
Get out on the water!
These kayak rentals are here to serve: