Experience Border Culture
Experience small-town authenticity at local cultural institutions such as The Firehouse downtown and the Casa de La Cultura and Whitehead Museum in South Del Rio. Records of local history span thousands of years, from artifacts to folklorico dance to tamaladas. Check out the mural tour and other popular destinations through the links and Explore Del Rio Map!
First Friday Art Walk
Be sure to check out First Friday Artwalk, which features different local artists on the first Friday evening each month.
Participating locations include The Firehouse, Lee Bunch Studio, Casa de la Cultura, and Falcon Art Gallery.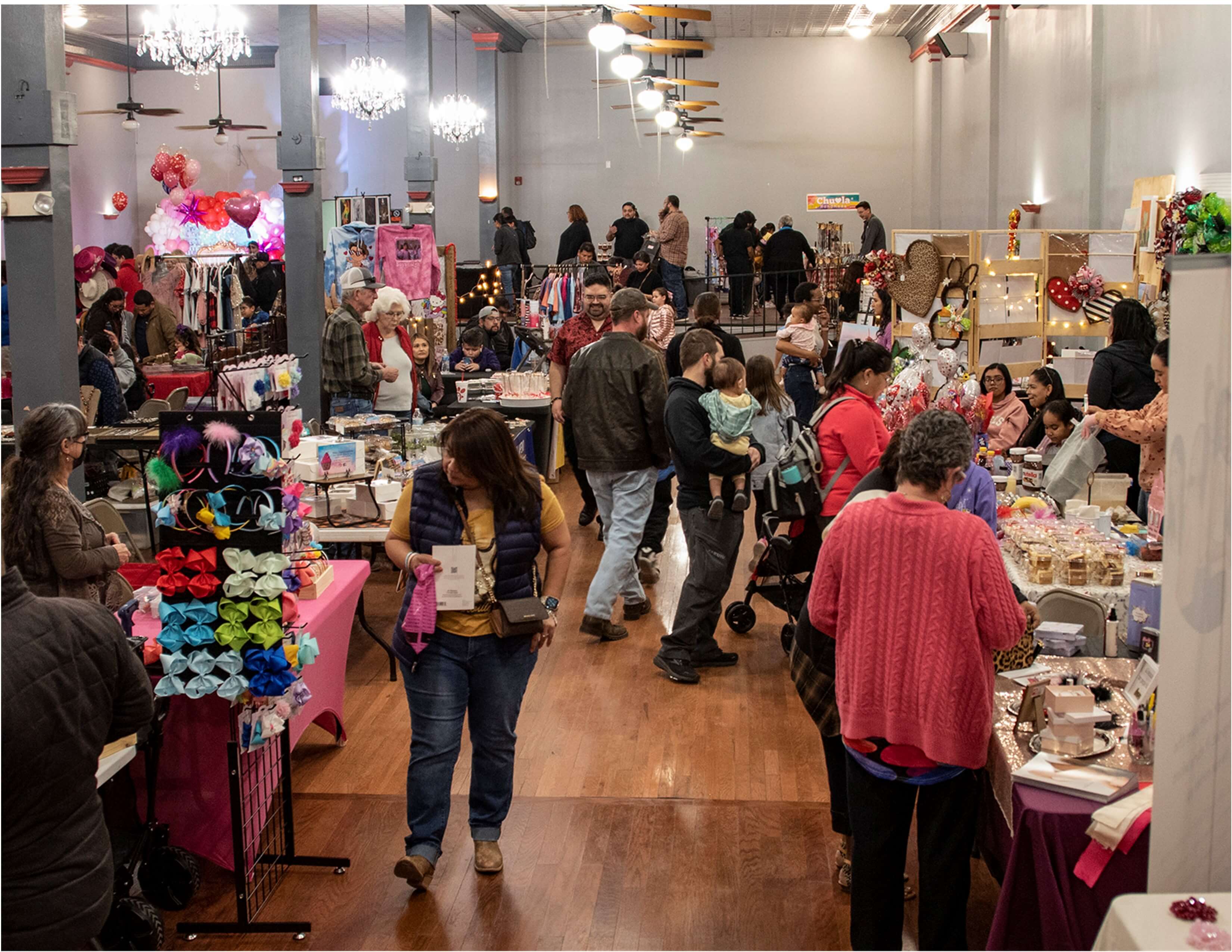 Located in downtown Del Rio, the Lee Bunch Studio Gallery carries original works from several artists and includes oil, watercolor, and pastel paintings as well as hand-painted china. They take commissions and offer custom matting and framing.
Lee Bunch Studio Gallery
Just across from Brown Plaza is a community hub of arts and culture, the Casa de La Cultura (a project of El Comite Cultura Del Pueblo, Inc.). This nonprofit offers arts education and events that celebrate local heritage, enabling a cultural awakening by making the arts accessible and affordable for the entire community. From bike tours to posadas, art exhibits to mural painting, their calendar is full of local flavor.
Casa de La Cultura
The Del Rio Council for the Arts provides affordable arts education and entertainment, offering a variety of gallery exhibits, performances, and art classes. Interested in learning dancing, fine arts, culinary arts, textiles, music, or another art?
Del Rio Council for the Arts
The Whitehead Memorial Museum has over 20 exhibits about Del Rio's Heritage. Their Mission is to preserve historical and tangible artifacts that reflect the early history, cultures, and economics of Del Rio and Val Verde County.
For hours and upcoming events check out their website:
Whitehead Museum
The Laughlin Heritage Foundation Museum preserves the heritage of Laughlin Air Force Base and educates the public about the importance of air power to national security.
Laughlin Heritage Foundation Museum
The San Felipe Golf Course is a beautifully maintained 9-hole facility. Tournaments and quest players are welcome!
San Felipe Springs Golf
Looking for entertainment? The Paul Poag Theatre hosts shows year round, including ballet, live music, comedy, and community productions by The Upstagers Community Theater Group.
Paul Poag Theatre
The Del Rio Parks Foundation is enriching Del Rio's outdoor spaces! Sample locally produced delights at the beer gardens and farmer's markets, let your pup run off some energy at the new dog park, and learn about what grows locally at the community garden.
Del Rio Parks Foundation
Around Town
Complete your trip to Del Rio with seasonal events that are not to be missed! Find out when to catch the next rodeo, fiesta, and more!