Enjoy big Texas skies from your Del Rio launch point. Archaeology, camping, golfing, West Texas justice, and more are all within a day's drive! Plan your day trips using the links to the right and the Explore Del Rio map below.
Visit the oasis on the border, the lake of friendship that spans the U.S. and Mexico! A quick 20 minutes away, the Amistad National Recreation Area is a perfect getaway for boating, SCUBA diving, fishing, hunting, hiking, birding, and camping.
Visitor center and bookstore:
Amistad National Recreation Area
Explore dozens of ancient petroglyphs created over 4,000 years ago just 45 minutes away at Seminole Canyon State Park & Historic Site. Rangers offer guided hiking tours of these "stories in stone" at several canyon locations. Extend your outing with options for camping and geocaching.
Seminole Canyon
Located between Del Rio and Langtry along Highway 90, the new Pecos High Bridge, built in 1944, crosses the Pecos River gorge and connects El Paso with San Antonio by rail.
About the Pecos High Bridge
Check out "The Law West of the Pecos" at the Judge Roy Bean Visitor Center, which includes the Opera House and Jersey Lilly Saloon. While there enjoy the cactus and native plant garden as well as artefacts and information about the life of Judge Roy Bean. Read more from the Texas Historical Commission.
Located 60 miles Northwest along Highway 90 West from Del Rio, the center is at State Loop 25 half a mile south at Torres Ave (526 State Loop 25, Langtry, TX).
About Judge Roy Bean Visitor Center
White Shaman Preserve
The White Shaman mural was painted thousands of years ago by the people of the Lower Pecos Canyonlands. Under the direction of San Antonio's Witte Museum's White Shaman Preserve tours wander through the Chihuahuan Desert to see this wonder every Saturday in season. Be sure to call to make a reservation! Book your tour online, email them, or call them at 210-357-1910.
The White Shaman Preserve is located near Seminole Canyon State Park and just 40 miles West of Del Rio before the Pecos High Bridge on Highway 90 West.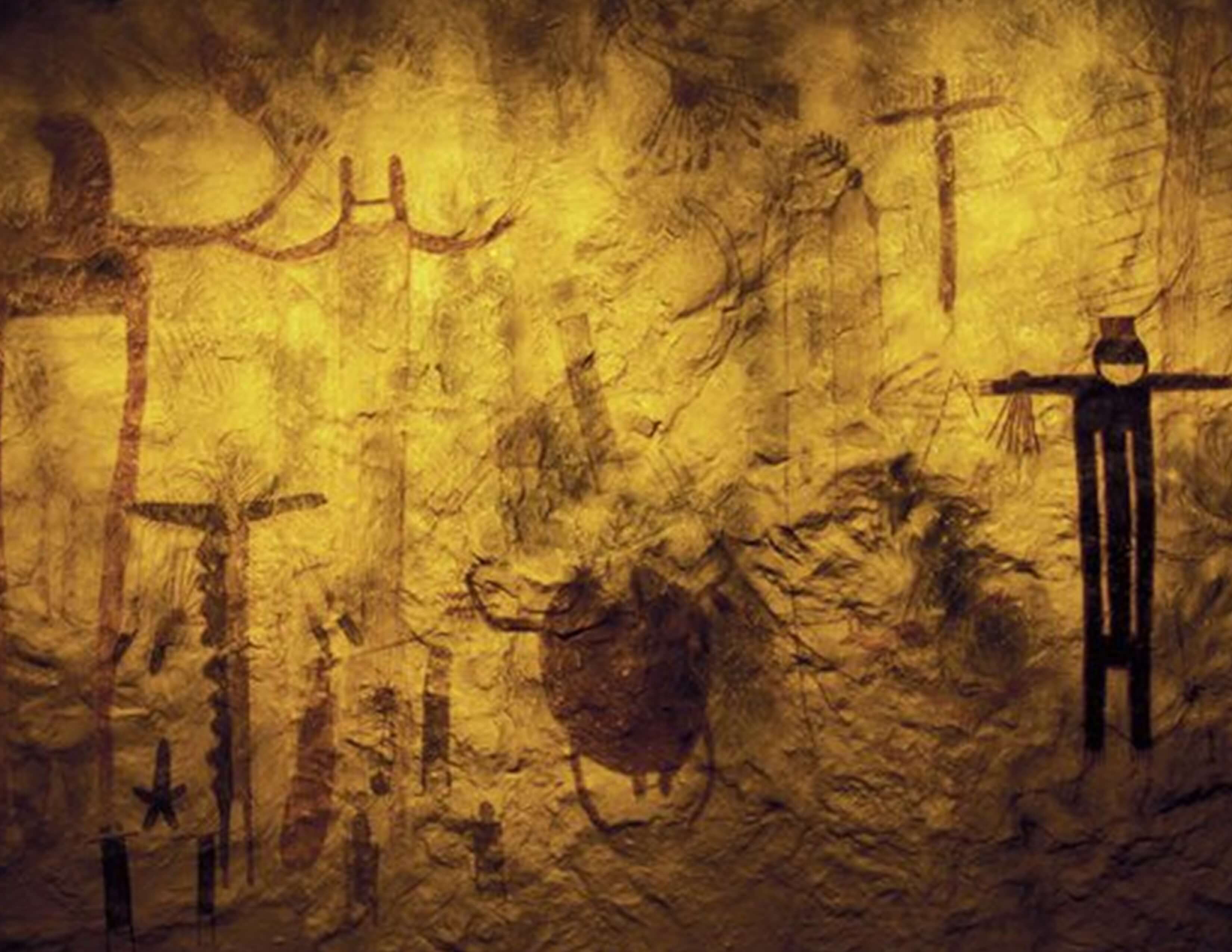 About 90 minutes North of Del Rio you will find the scenic Devils River State Natural Area. This park was designated as the First International Dark Sky Sanctuary in Texas, Sixth in World. Enjoy swimming, fishing and paddling on the pristine Devils River or explore the surrounding wilderness by foot or bike. Options for camping!
Devils River State Park
Head to Fort Clark Springs for a nice day trip with golfing, swimming, and over 30 historical markers.
Located just 30 miles East of Del Rio on Highway 90 West in Brackettville, TX.
Fort Clark Springs